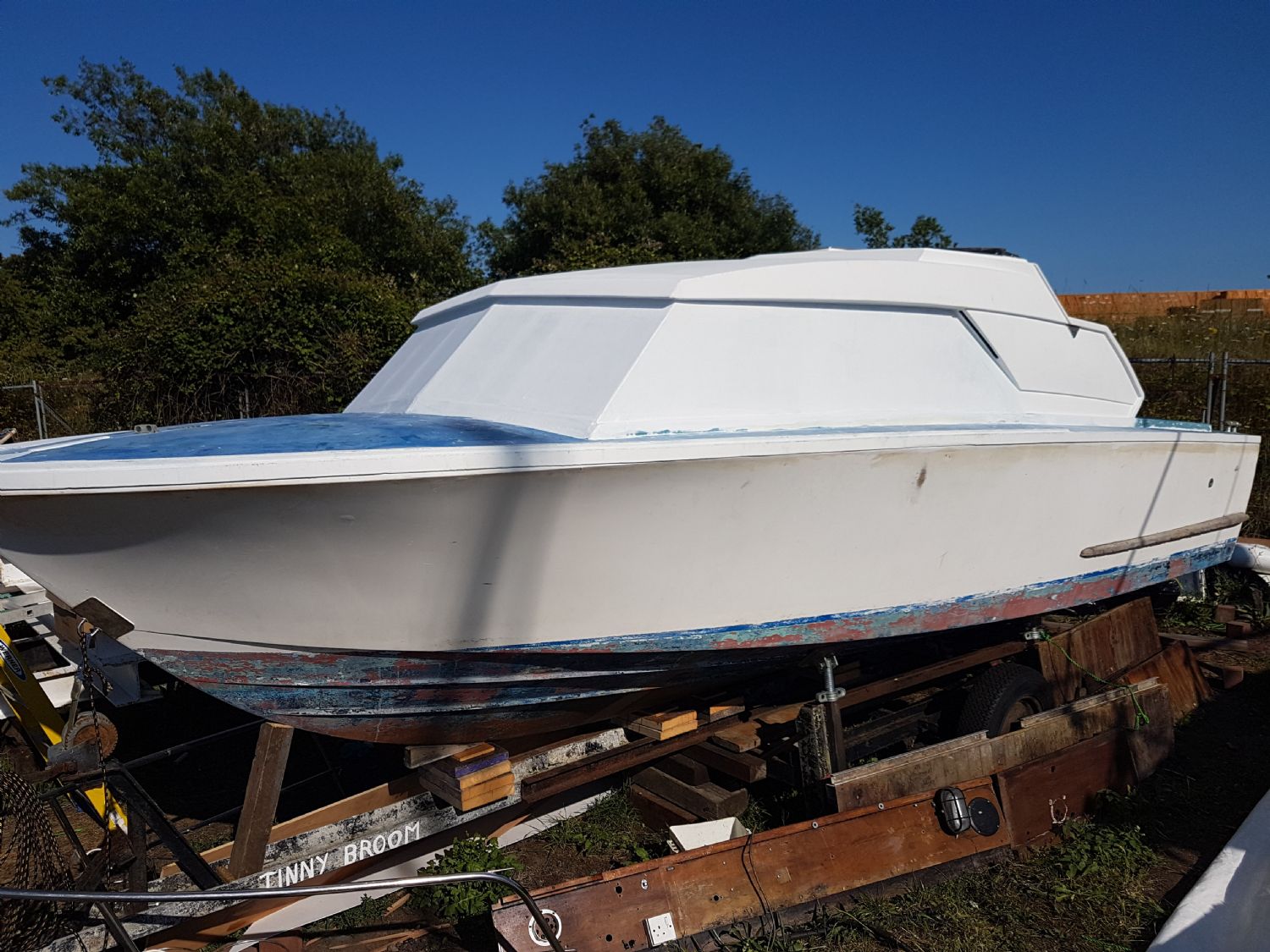 Hi Leonard.
Very many thanks, those pictures have helped enormously to clarify my thoughts on how to do this. My ideas were similar, but maybe I was complicating the task more than I needed.
My aluminium frame is ruined by oxidisation. So I'm replacing it with wood and then building and fitting a quarter or half hard top.

This is my girl so far. You might see it as being a little 'different'. I might expect a flaming from the traditionalists, but i have sound reasoning for the modifications. She will have port hatches in the cockpit bulkhead, and a full size cabin roof hatch along with mushroom vents over the galley and head compartments.

Thankyou again.
Barry.