Classifieds
Boats, For sale
Coronet 32 OF för renovering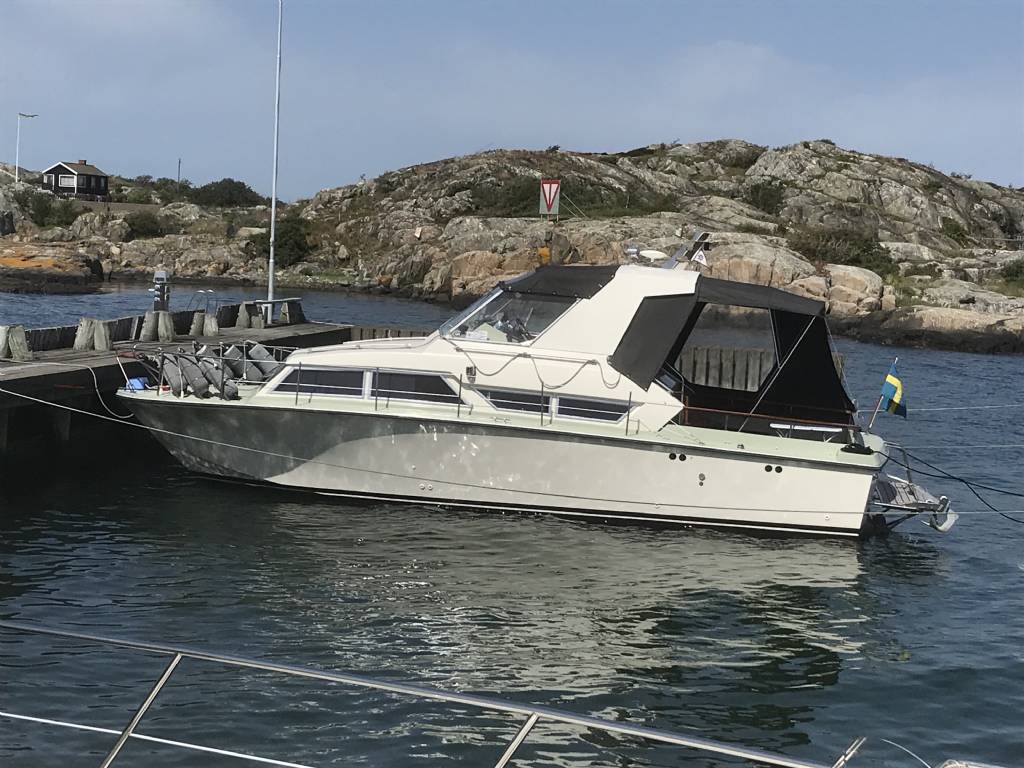 Coronet registry
Vår Coronet 32 OF - My Lady - har bekymmer med sina maskiner. Finns kanske någon händig och engagerad själ som vill ta hand om henne mot en rimlig peng?

Årsmodell 1975,
2 st VP 4, 3 V6,
Drev VP 280 SX,
Bogpropeller.

I övrigt mycket komfort och rejäla utrymmen, men det vet du ju redan!
Skriv för mer info!

Our Coronet 32 OF has engine problems and is in urgent need of care. Is there perhaps some dedicated Coronet fan who would like to take care of her for a reasonable sum?

Year 1975,
2 x Volvo Penta 4, 3 V6,
Stern drive Volvo Penta 280 SX,
Bow thruster.

Send a message for more information!
/Johan Medelius, 2636
E-mail
T. +46705108802
Number of views: 353
Number of days left: 34
Edited/Modified: 2021-09-08 21:52:49