Coronet 26/27 Seafarer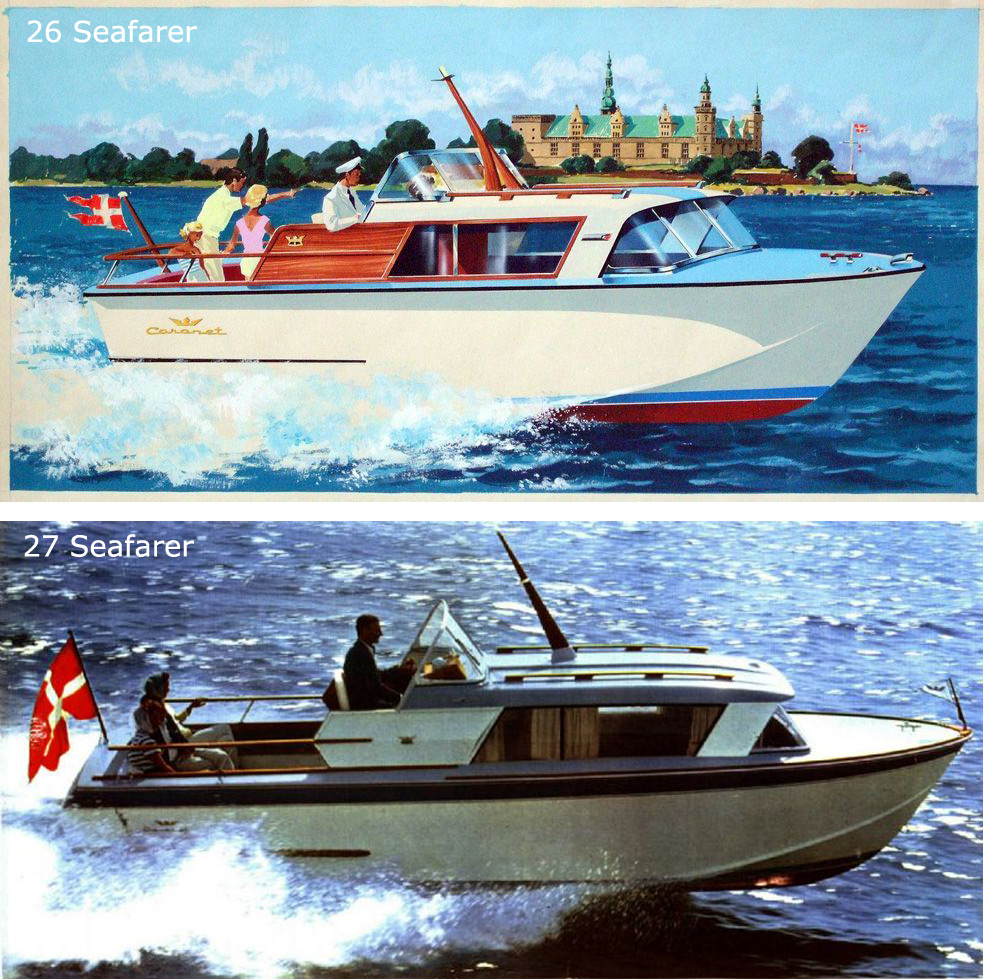 Length: 8,28 m
Width: 2,95 m
Original depl: 2268 kg
Year of build: 1963-1967
Number manufactured:
Number of registered boats of this model in the club: 7
Coronet 27 Seafarer är en vidareutveckling av 26 Seafarer från 1962. Den nya 27 Seafarer och 22 Explorer fick 1963 en likartad design. Från och med år 1964 tillverkades båten i två versioner, 27 Seafarer Seven med sovplats för sju och 27 Seafarer Dinette med fyra bäddar. Coronet 27 Seafarer tillverkades fram till 1967 i Guldborgsund på Lolland tillsammans med segelbåten LA-Cruiser. År 1968 ersattes den av en helt ny båt helt i plast men med samma namn.